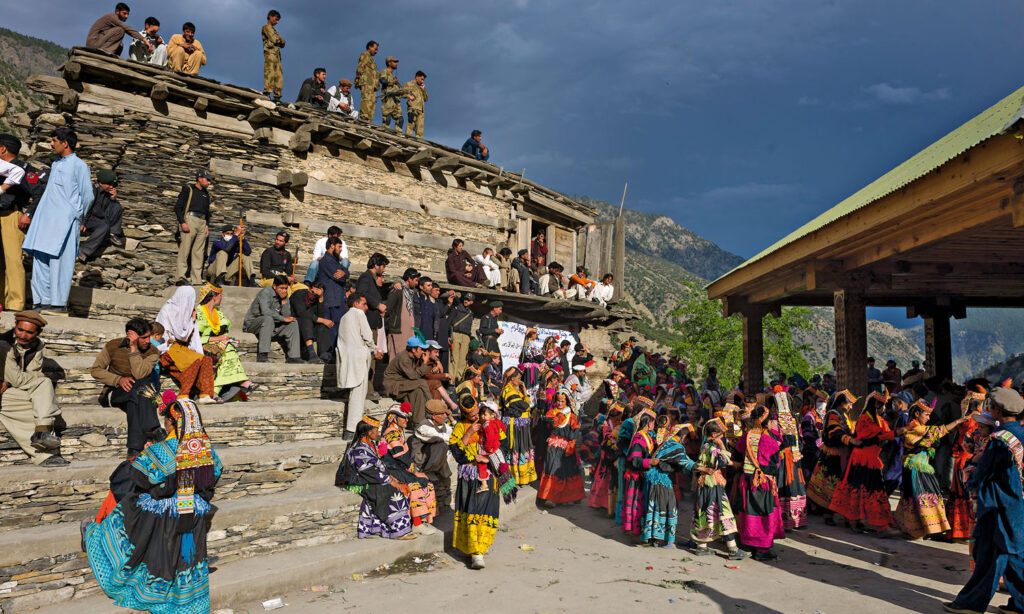 Chitral with the unique Kailash Valley (known as the Wearers of Black Robes) – a remaining minority of approximately 3500 people living in three isolated but beautiful valleys known as Bumburet, Rambur and Berir. The people of Kailash have a rich culture and are very headstrong about their identity. These people stand out from the remaining tribes, cultures and communities due to their distinct traditions, religious practices and festivals. The Kailash Valley boasts serene beauty, lush green valleys and fruit farms making it an ideal tourist spot in terms of not only scenic beauty but also cultural diversity and festivals/ceremonies.
DAY 01:–  Arrival in Islamabad transfer to hotel for short rest, afternoon half day city tour of Islamabad/Rawalpindi
DAY 02:–  Drive to Peshawar en-route visit Taxila archaeological site and museum, later continue drive to Peshawar
DAY 03:–  Half-day city tour of Peshawar, after lunch drive to Swat, en-route visit Takht-e-Bhai. Later continue drive to Swat for overnight 
DAY 04:-  Drive to Chitral (6-7 hours), after check-in in the hotel visit Chitral city
DAY 05;-  Full day tour of historical sites in Swat, overnight stay will be in a hotel.
DAY 06:-  Full day tour of Kailash valley, overnight stay will be in a hotel
DAY 07:-  Drive back to Islamabad, transfer to hotel for overnight in hotel
DAY 08:– on ward flight