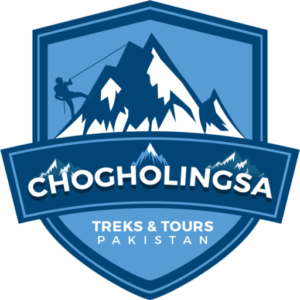 Call: +92-344-5447525
WhatsApp: +92-3355-5223795
Address: Eid Ghah Colony Skardu Gilgit-Baltistan Pakistan
Mail Us: info@chogholingsa.com tongorpa33@yahoo.com
Travel with Chogholingsa Treks & Tours Pakistan

Chogholinsa trek & tours Pakistan which established in March 2015 has grown and developed become one of the reliable travel companies in Pakistan.
After nearly 8 years we stand and open affiliated offices in different cities of Pakistan specially in Gilgit Baltistan to assist and facilitate in providing services to our local and foreign customers.
Chogholingsa Trek & Tours Pakistan (CTTP) has become a company that is trusted to handle adventurer, cultural, jeep safaries, hunting, business and other incentive activities which is backed up by professional staff, as well as for family leisure trips. We are ready to serve our customers travel needs both inbound and outbound tours.
We are one of travel agency in Pakistan which cater to needs of  local traveler and foreigners from all over the world who want to Enjoy the Natural  beauty of Pakistan as well as business purposes for individual and companies.
Chogholingsa Trek & Tours always continuous quality improvements supported by the reservation system and effective data trip management. It is a part of commitment to keep maintaining and improving our services, customer satisfaction and customer confidence.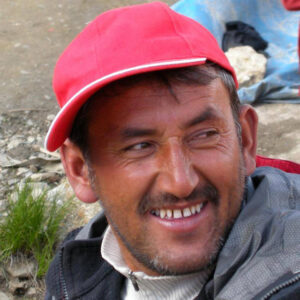 Ali Muhammad Khalil
Spanish speaking
Muhammad Sadiq
Japanese speaking
Muhammad Issa
Japanese speaking