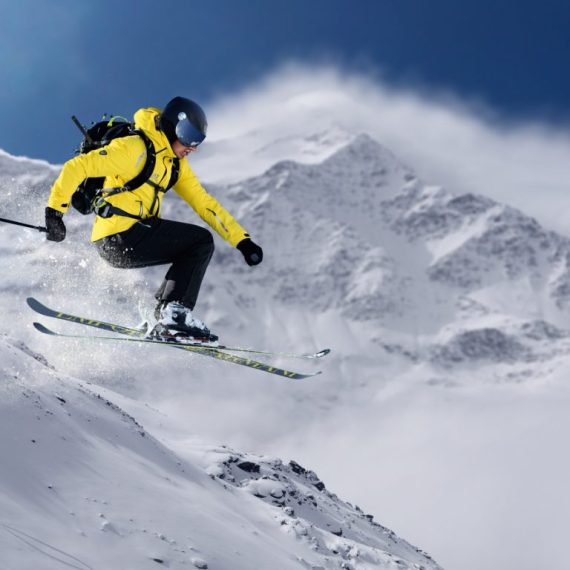 Skiing is the new adventure sport in Pakistan, with infrastructure updating at destinations in Northern areas we have the 5 top most spots for skiing in Pakistan. Keep in mind that these destinations are beautiful in both the Summer and winter seasons so you can enjoy them in all seasons. Write a comment below so we can know how much you are interested in winter sports. Skiing is a bit expensive sport, but now in Pakistan used equipment is available to continue your journey from beginning to well-trained skier. Let's find out about the Top 5 Destinations for Skiing in Pakistan.
Just only a 5 hrs drive from Islamabad but it's a top-class destination for skiers, facilities are Zipline, Chairlift, good land inclined for skiing. 5 Star hotel is also constructed to facilitate tourists so you can stay there and enjoy your winter vacations as well. Now locals are well trained as well, so they can teach you
how to ski with proper gear. Zipline in Malam Jabba is also an attraction, it flies over the snow like a bird. Adventure sports in winters so the 1st key destination is Malam Jabba. Now international skiing events are also taking place in Malam Jabba. 
Naltar Valley 
Far away from the capital on the top hills of Karakorum ranges, there is a valley known as Naltar. One of the highest elevated skiing resorts in the world where famous mountaineers come to match their adrenaline requirements and enjoy skiing sports events. Every year governments of Pakistan and Gilgit Baltistan organize an event named the Pakistan International skiing Cup. With the help of foreign aids, in Naltar we do also have the Chairlift, ski hangers, and machines to prepare the proper slope for skiing activities. In our List Naltar is the second-best destination for Skiing in Pakistan. 
Madaklasht
One of the unrated but top winter sports destinations is Madaklasht Chitral, which is situated in the southeastern tip of district Chitral. This valley has huge potential but still remained unexplored and most of the domestic tourists in Pakistan don't know about this adventure destination. Last year Ukhano ( Youtube Vlogger ) explore this valley and came up with a good location and a cinematic video that highlighted this valley as a winter destination in Pakistan for the domestic and international audience. If you are a well-trained skier and had a team along with you, we recommend you to join the local event of skiing at Madaklast Valley this year. 
Ganga Choti Azad Kashmir
Known for its conception landscape, lush green meadows, and a road curling between hills but now it's also a top-class destination for skiing and other winter sports. The government of Azad Kashmir is planning to construct a Chairlift for spotlighting the potential of tourism in that area. Ganga Choti is an underrating and hidden from domestic tourists in Pakistan. 
Arrang Kel 
Almost 8 hrs drive and 1 hr hike from Muzaffarabad Azad Kashmir, a well-known tourist destination Arrang kel is becoming good winter destination in Pakistan from last 2 years. The government is planning to promote tourism and especially winter sports, so we will the rise of winter sports in upcoming years.